Pierre-Emerick Aubameyang notched his 33rd goal in just 50 appearances for Arsenal as they started the new Premier League season with a 1-0 win at Newcastle on Sunday.
The Gabon striker, 30, has been a revelation for the north London side since they signed him from Borussia Dortmund for £56million in January 2018.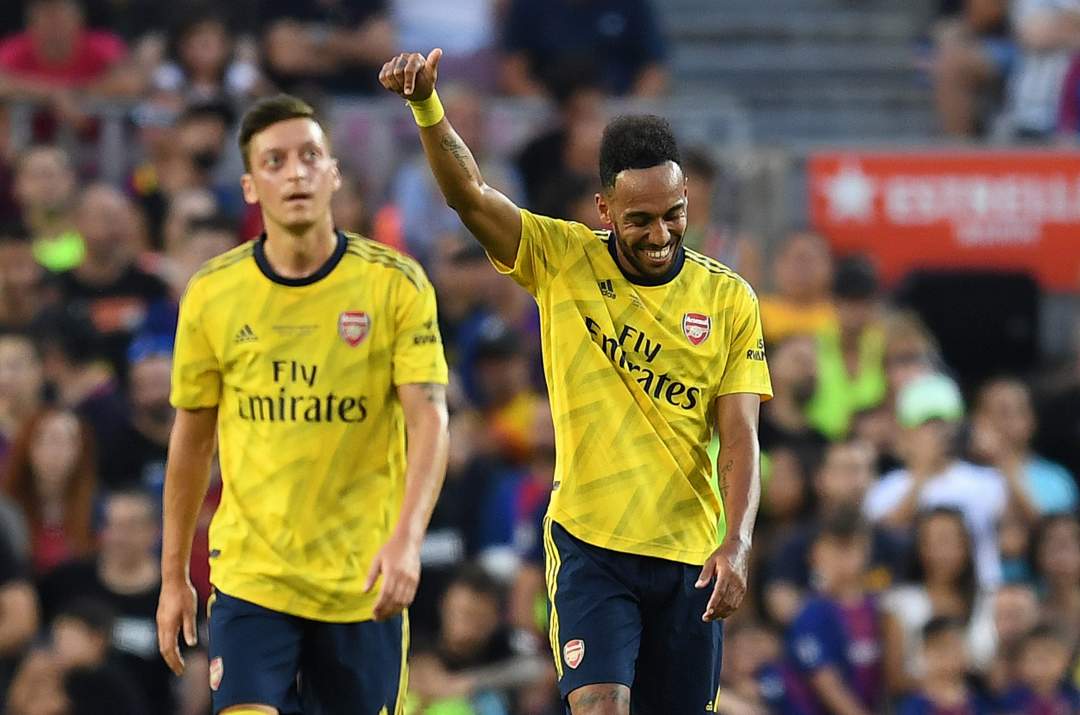 MOST GOALS AFTER 50 PREMIER LEAGUE MATCHES
Alan Shearer - 41
Andy Cole - 41
Mohamed Salah - 35
Kevin Phillips - 34
Fernando Torres - 33
Pierre-Emerick Aubameyang - 33
Ruud van Nistelrooy - 31
Diego Costa - 31
Among Arsenal players, Aubameyang is above the legendary forward Thierry Henry's previous leading total of 30 goals in his first 50 Premier League matches for the Gunners.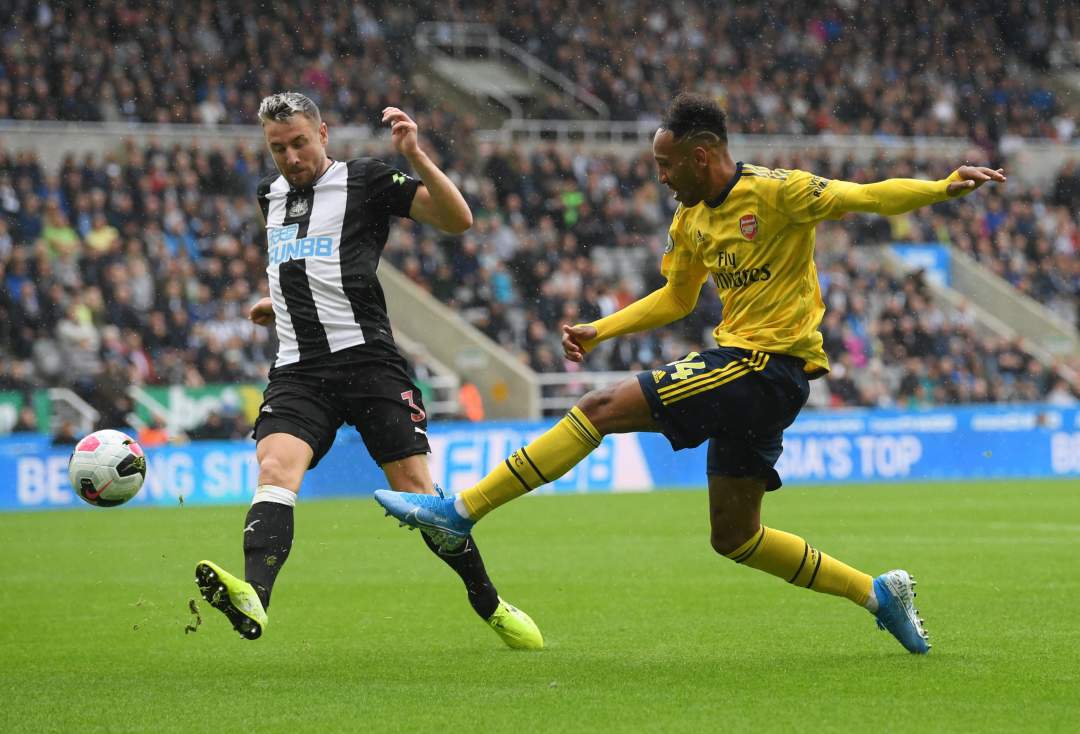 He has put himself amongst elite company, with only other four players scoring more than himself in the same amount of games.
Leading the way at the top are Newcastle legend Alan Shearer and former Manchester United striker Andy Cole - who scored 41 times in their first 50 Premier League matches.
Liverpool ace Mohamed Salah is further down the pecking order with 35, while Sunderland icon Kevin Phillips notched a total of 34.
Aubameyang's total of 33 goals matches that of former Liverpool striker Fernando Torres at the same point.
He will now have his eye on challenging the list of legends for the fewest number of games needed to reach 50 goals.
Aubameyang, 30, scored his 33rd goal for the Gunners in just 50 games in Tyneside
However, it's highly unlikely that he'll match the top three players who needed the fewest number of games to reach 50 goals.
Cole got to his half-century from 65 games, one less match than Shearer, while Ruud van Nistelrooy - who scored 31 goals in his first 50 games - only took 68 games to get to that feat.