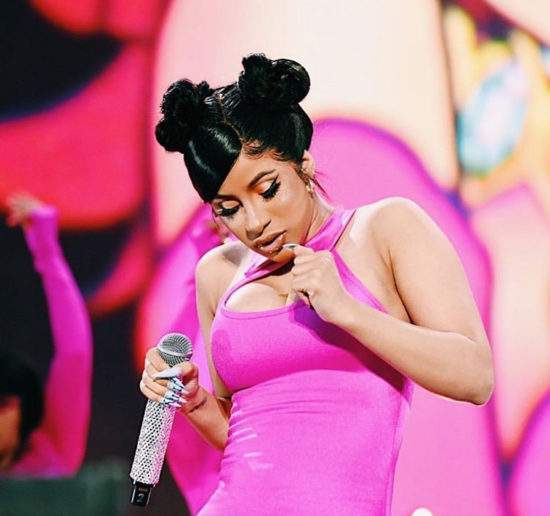 Cardi B jumped into Davido's comment section in a post on instagram where Davido was seen calling on his father to send his private jet after he suffered a "turbulent flight."
"Daddy please send the JET !! These European Airlines want to use me for sacrifice!!!"
American rapper, Cardi B found the video hilarious and he commented with "lmao" emoji's, to poke fun at Davido's reaction in the video.
Davido then replied her...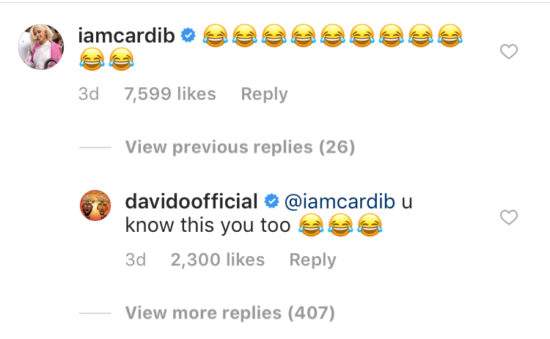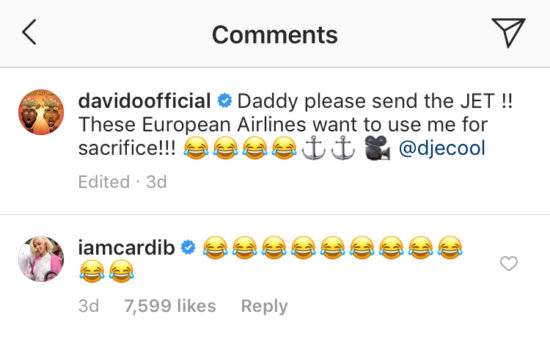 Cardi B met Davido for the first time in 2017 at the 2017 edition of Music Of Black Origin (MOBO) Awards. Both artistes had performed on stage during the event and had the pleasure of meeting one another backstage.