Nollywood actress, Ronke Odusanya popularly known as "Flakky Ididowo" has revealed that she's found love and happiness in her new relationship.
The actress had a chat with LIB recently where she opened up on some intricate details about her life.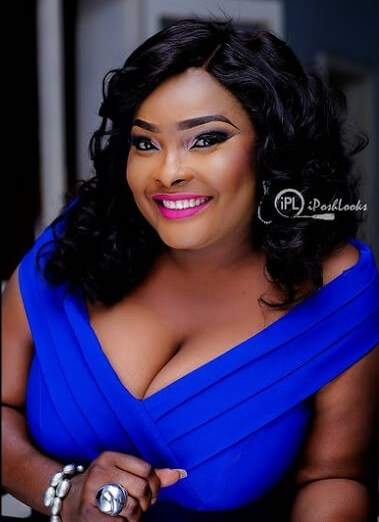 See excerpts below... ;
Q: There's been alot of wedding bells in your industry lately, tell us about your love life?
(Laugh) Well is life all about dating.. There are more things to life. I think it's very important that you find your purpose first and live your purpose. For some dating might strangle that opportunity to live out their purpose. Also, as an entertainer who has a publicly known face, It is difficult to always put your business out there. People make up silly assumption and assume them true without intending to find out the truth. So just say that I've learnt lessons.. real life lessons.. Maybe someday, I'll write a book.. (Laugh). I have been dating but you just don't know it. You won't see it in public. That's my private business.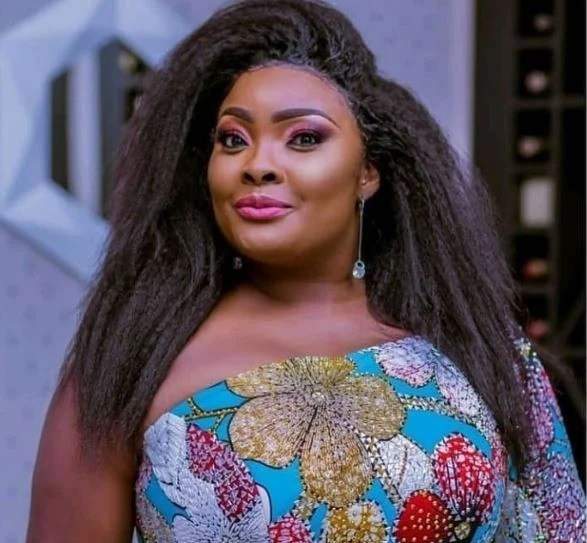 Q: You mentioned that you had scandals, Which of them really rocked you?
Rocked .. you mean disturbed me?
Q: Yes, in that context too
A: Well.. I think I'm way beyond rocking now.. I wouldn't want to go into details but if you care to know, you can google them, you'll find the stories everywhere. The impact has reduced now though but it hurt me back them. They were clear relationships. Nothing was hidden, everyone that cared to know knew.
My family did which was important to me. But the truth is some things happened ... and I've granted interviews to reveal my own side but you see. The one that will sell newspaper and online blogs where they will add salt and pepper will trend. People believed and were not interested in the truth. We operate a society where you are judged and condemned in the Peoples opinion court which the chance to defend yourself.
Q: Has there been any relationship you regretted?
I am not a child, so no regrets .. I went into the relationship I had with love and certainly in a relationship now .. In love. (Laugh). Feels good to say that ... and he loves me too. That's what matters to me. Considering issues I've been through with men, I can be a difficult person so a man who devotes time and energy to me must be truly ready.
Q: How did you meet this your new guy?
We met no ni.. (All laugh). You people love gist sha.. The good thing about him is that he is not married. Which also means he has never divorced but he has a child.. A son who is 5 years old now. I met him and we became partners. If we decide to do anything further, you guys will hear about it. We have been out on two or more occasions.
You know, It still amazes me on how we became partners because when I met him, I knew he was popular amongst girls. He is the outgoing type so he has a good history with girls around Magodo and Ketu (Laugh). Infact, some girls have called me to ask why I should be with someone like that. I keep wondering how its their business. Why didn't they ask why he ended up being with me? What makes them think I'm better than him? Is it because he is an extrovert or been with a lot of girls?
Some even called me to say he is too loud, he can be lousy... but does that make me a better person than him? Have you checked his inward expression and attributes? I remember one time like that that I was dating a popular person. Lots of people were like why are you dating this guy? He isn't a porch person in quote. But honestly, I dated that person because he was such a good person to me and he took care of me. There were things I did and he forgave me. Going back to my new partner, I have done lots of things in the past that he heard and forgave me going forward... So the fact that I'm quiet and more reserved or you'll say private d