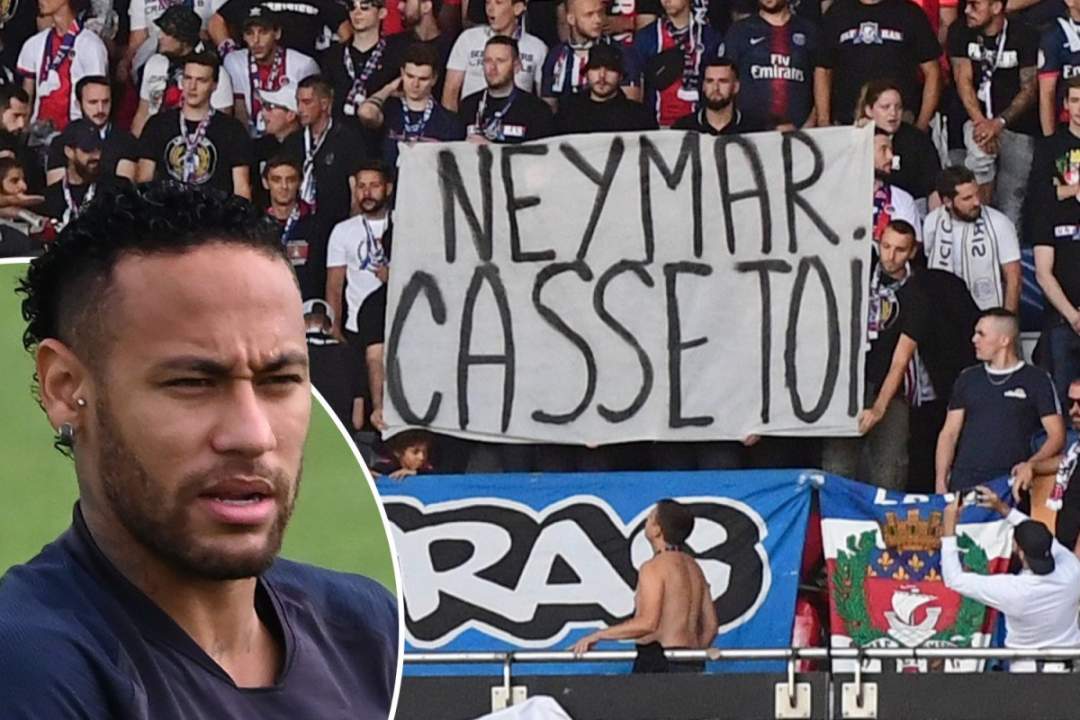 Neymar was the target of abuse during Paris Saint-Germain's league opener against Nimes on Sunday.
The Brazilian was left out, as the Ligue 1 champions won 3-0.
But it did not stop the club's supporters from making their opinion heard.
Just two years after moving to the French capital from Barcelona in a world-record transfer, Neymar has been widely linked with an exit.
Barca and Real Madrid are said to be interested.
Chants of "Son of a b*tch" rang out in the stands, while there were also banners calling for the Brazilian to "Get Out" of the club.
PSG boss, Thomas Tuchel, said on French TV show Canal Football Club, "I have no news on his future.
"He is with us. He was very decisive for us. If we lose Neymar, maybe I will not sleep. Because it would be hard to lose him and find another player who can do the same things for us. Maybe no news is good news.
"It's hard not knowing. Because I want him at home. But we have to find solutions without him too.
"I'm trying to convince him to stay. But on the other hand, it's a personal choice. It's between him and the club."