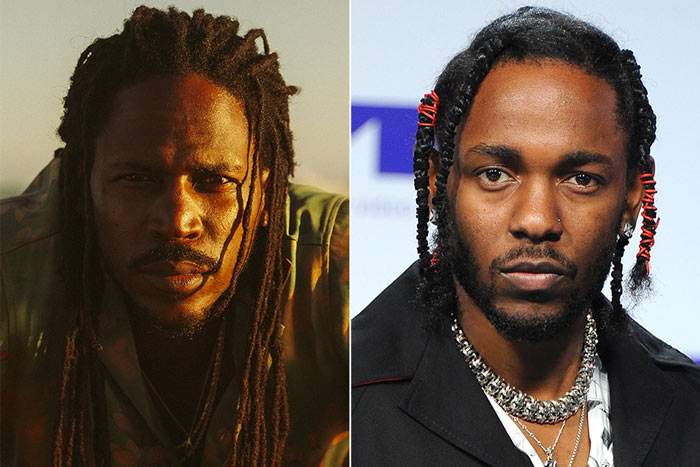 SiR teams up with his TDE labelmate Kendrick Lamar on his new single "Hair Down."
The Inglewood sensation reps his West Coast roots on the confident and soulful groove. "Baby, I'm just tryna let my hair down," he sings, while new dad Kendrick adds his laid-back flow. "Hair down like Vanity / I got the fuck ups / I got the damage fees," he raps.
In the accompanying video, SiR plays an NBA star, who's involved in a marijuana use scandal. He rides through the L.A. streets in his hovercraft car, smoking and kissing babies. Kendrick doesn't show his face, delivering his verse while shrouded in a hoodie.
Watch.