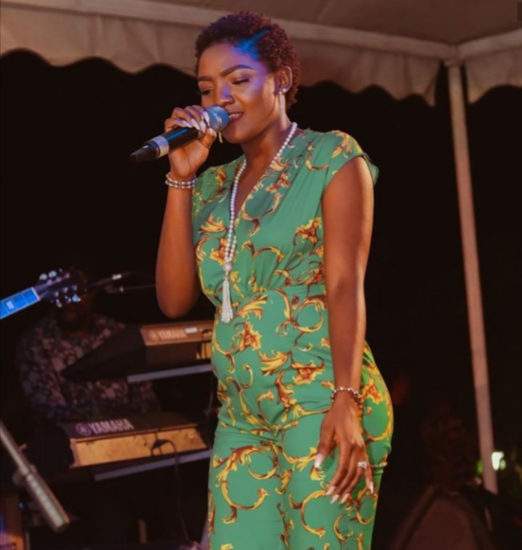 Singer, Simi's visible bump sparks pregnancy rumors even though she didn't hide any of it.
Although she was performing on stage when the camera captured her, her visible bump takes center stage in the photo as voices her vocals into the mic.
See photo below;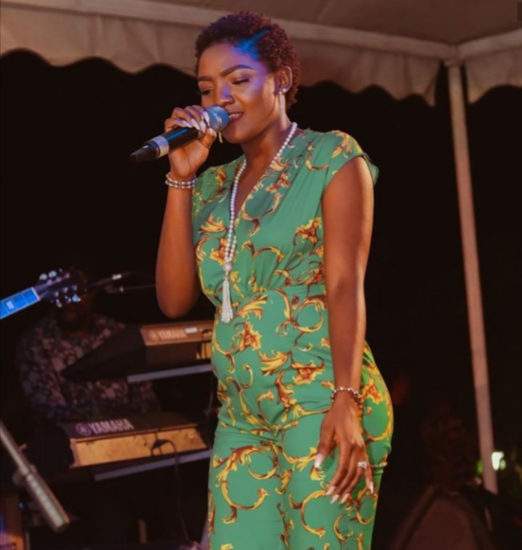 She later took to Instagram to explain away her bump, writing:
When you suck belle, but belle don't suck you back; can two work together except they agree?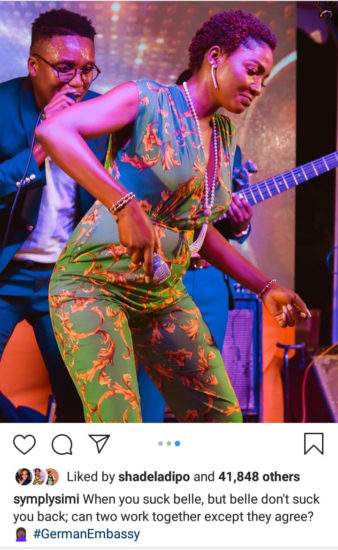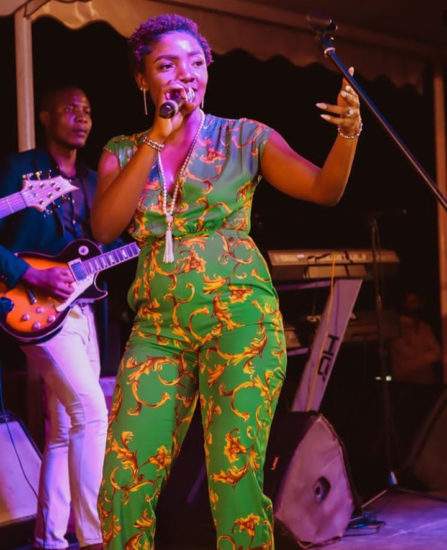 In spite of her explanation, fans still believe she's pregnant and they are already leaving congratulatory messages.