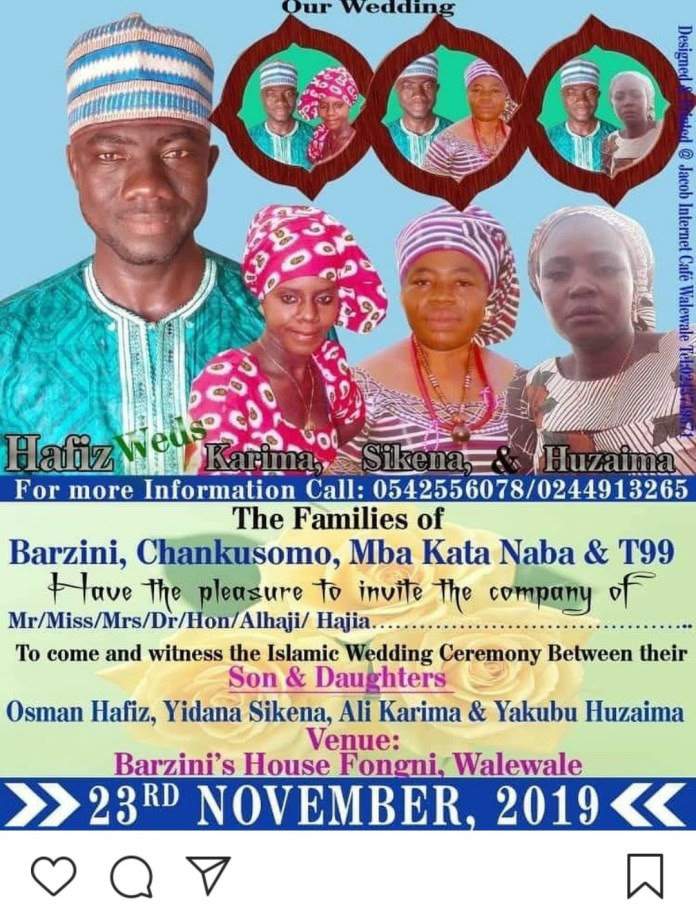 This is rather strange and unique.
A Ghanaian man identified as Osman Hafiz is getting hitched to his fiancees on November 23rd.
The wedding ceremony of Hafiz and his fiancees; Yidana Sikena, Ali Karima, and Yakubu Huzaima will reportedly be holding at Walele in the Northern part of Ghana.
The wedding invite surfaced on social media and it has generated plenty reactions. Someone wrote; "You think social media and gadgets be all. See how a man is going to live a stress free life. Having agreed threesome in some nights. You be there and be showing jon things by blaming the economy and religion. This one will make heaven"
See more reactions below;