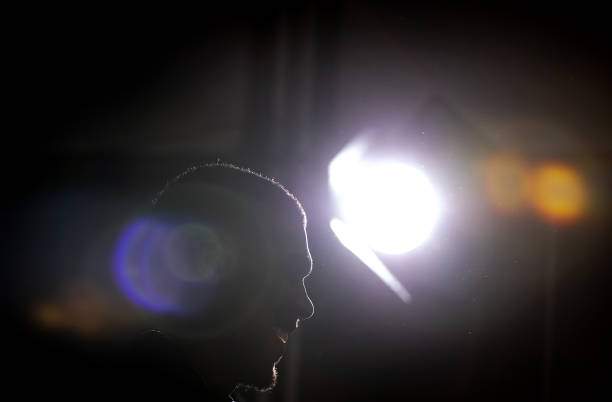 British and Nigerian boxer Anthony Joshua has fulfilled the dream of a physically challenged lady named Kate Farley by facing her in a boxing sparring fight.
Kate Farley was interviewed by Bulk Powders where she made it known that she wanted to fight with Anthony Joshua.
She has cerebral palsy and has been boxing since 2016 which has changed her life.
Anthony Joshua watched the video of the interview and he decided to meet Kate Farley in the boxing ring so as to make her happy.
While entering the boxing ring, Kate Farley was sitting down waiting for Anthony Joshua and she was elated when she saw the 30-year-old.
They both entered the boxing ring and minute later, the fight began in which Kate was showing her ability.
Eventually, she gave Anthony Joshua two blows on the face in which the Briton fell down and Kate was declared the winner.
It was an emotional fight which actually made the day of Kate Farley as she stood up in jubilation after beating Anthony Joshua and hugged him.
Meanwhile, Anthony Joshua is currently preparing for his rematch with Andy Ruiz which is expected to take place in Saudi Arabia.
During their first duel, Andy Ruiz inflicted a shocking defeat on Anthony Joshua, and he is also optimistic of winning the rematch.