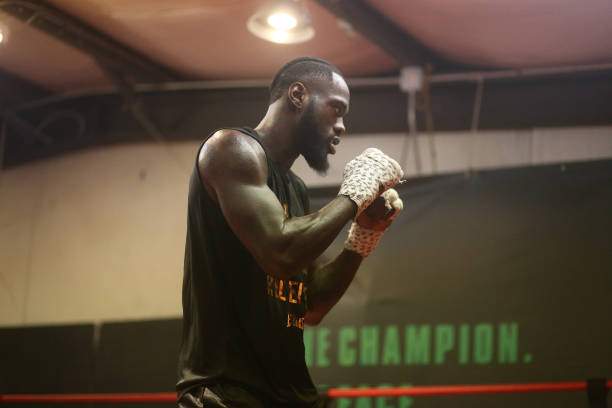 Former heavyweight champion Anthony Joshua face-off with Andy Ruiz in Saudi Arabia in a bid to reclaim all the titles he lost about six months ago.
The Briton suffered a seventh-round defeat to the Mexican-American in the United States on June 1, and both fighters take to the ring for the second time this year in the middle eastern country.
SunSport, however, reports that Deontay Wilder, who is one of Joshua's biggest challenger claims the Briton's career will not be over if he loses the re-match early next month.
The 'Bronze Bomber' as he is fondly referred to has maintained an unbeaten run in his professional career - winning 40 of his 42 bouts on knockouts, while one ended in a draw.
He believes that the British fighter of Nigerian descent can bounce back to glory even if he loses to Ruiz the second time.
Deontay added that Joshua could emulate Muhammad Ali and become a two-time champion - depending on how he perceives the outcome of next month's fight.
The WBC heavyweight champion has been trying to seal a deal with Joshua over a unification fight but the deal has been put on hold after the upset that took place at Madison Square Garden by in June.
Wilder told SunSport: "A lot of people say 'If he loses the second time he's done' - no he's not! "He's not done, that's up to him, how many people have come back and reigned?
"Look at Muhammad Ali, he reigned for longer in his second time as champion than he did the first time, that's how you become a two or three-time champion.
"So it's not over when you lose. You just have to start from the beginning."
Despite the encouragement, Wilder expects his PBC promotional stablemate to again leave Joshua on his hands and knees staring defeat in the face.