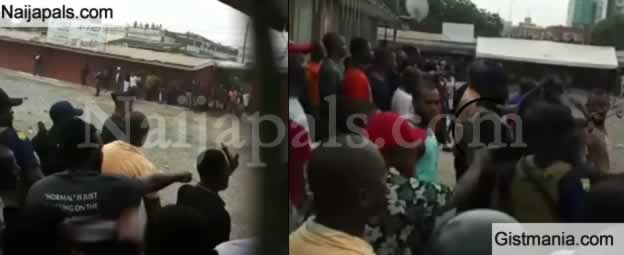 The increasing attacks on Nigerians in Ghana can no longer be treated with levity by Nigerian authorities.
The recent attacks on Nigerian traders in Ghana and other West African countries deserve an urgent probe by the Federal Government. The government should investigate the circumstances that led to the unwarranted attacks.
The Federal Government must review its foreign policy in the wake of the vexatious attacks. Our Big Brother posture in African affairs must be tailored in favour of our national interests. The concept of Africa being the centre piece of our foreign policy is nebulous and needs to be clearly redefined.
In an interview with some of the affected victims by Gistmania, one Uchenna, who happened to be a trader in ghana said;
Quote
"It is high time we reciprocated such ill treatments of Nigerians on the citizens of those countries working in Nigeria to teach them a small lesson. We cannot be harbouring them in Nigeria and accord them VIP treatment while our nationals in their countries are criminalized and visited with xenophobic attacks of the worst order"


As seen in the video, the ghanian police were shooting, and some ghanaian angry mobs destroyed cars and properties belonging to Nigerians.
It could not be ascertained what particularly trriggerd this current attack, but report gathered suggested that it was mere hatred and jealousy from the Ghanaian citizens on Nigerians, which means our Afrocentric foreign policy vision is no longer sustainable in view of hatred shown to Nigerians by some of our African brothers and their governments.
Watch Video Below;